Taken From i-hacked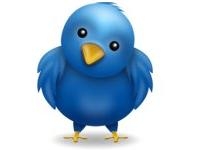 I hereby declare that WED JULY 1st is Twitter Security Day (#twittersec). I do so with good reason. As it stands, the guys at http://twitpwn.com/ have declared July the "Month of Twitter Bugs" (MoTB). Taken from their site:
Today, three years after the "Month of Browser Bugs", I've decided to declare July 2009 as "Month of Twitter Bugs" (MoTB). I'm doing so in order to raise the awareness of the Twitter API issue I recently blogged about. MoTB could have been easily converted to any other "Month of Web2.0 service bugs", and I hope that Twitter and other Web2.0 API providers will work closely with their API consumers to develop more secure products.
Each day I will publish a new vulnerability in a 3rd party Twitter service on the twitpwn.com web site. As those vulnerabilities can be exploited to create a Twitter worm, I'm going to give the 3rd party service provider and Twitter at-least 24 hours heads-up before I publish the vulnerability.
Even though I have enough vulnerabilities for this month, you are more than welcomed to send me (via email or twitter) vulnerabilities you find in 3rd party Twitter services. I will do my best to publish all submitted vulnerabilities. I will, of course, credit the submitter.
So what does #twittersec mean? What should you do?
Simple: On Wed, July 1st CHANGE YOUR TWITTER PASSWORD.
How many times have you given your twitter password to a third party site? Did you change your password after you did that? Well, if not here is a good time to do so. Yes, it is true that changing your password doesn't invalidate all of the "MoTB" however, it could help stop a few.
Even more importantly #twittersec's goal is to raise awareness to the "MoTB" and to put pressure on the developers to fix the vulnerabilities in these third party apps.
Please help spread the word about Month of Twitter Bugs and #twittersec day!